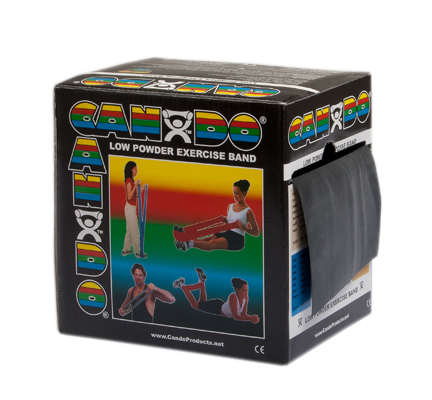 THERA BAND STRENGTH:
CanDo Low Powder Exercise Band - 50 yard roll - Black - x-heavy
Reorder #: 938510
Manufacturer #: 10-5225
---
Details:
CanDo® resistive exercise band roll is packaged in a dispenser box. Simply unroll desired length of exercise band from dispenser box and cut with scissors. CanDo® high quality latex resistive exercise band has been used in clinics for rehabilitation, conditioning and training since 1987. It has become a well known staple of many physical therapy programs. CanDo® .