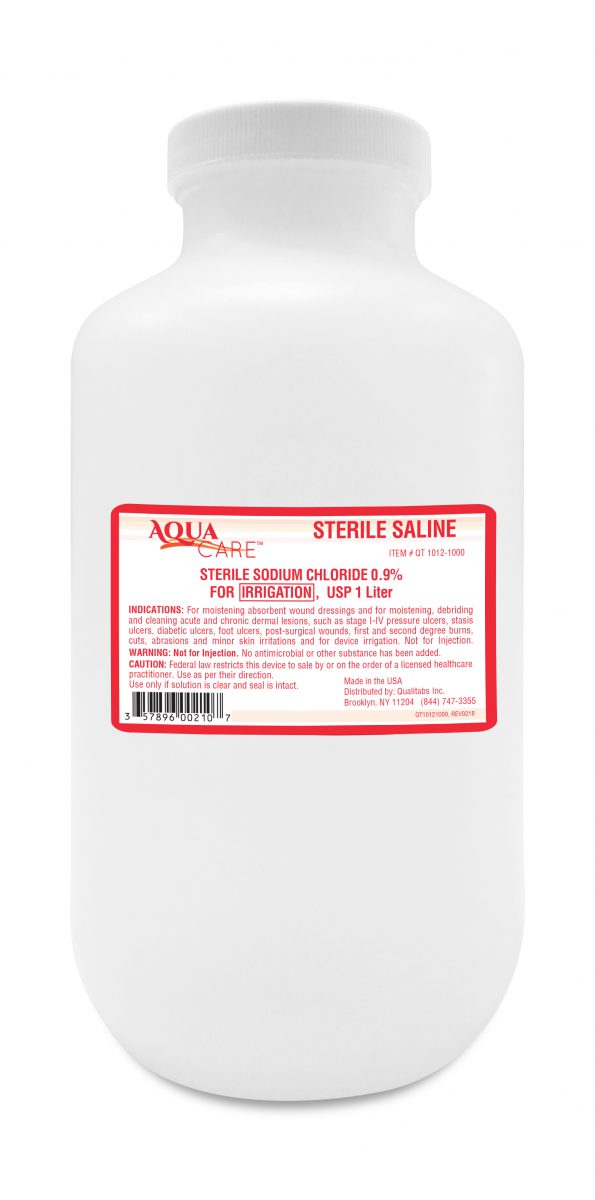 SALINE STERILE 100ML FOR IRRIGATION
Reorder #: 601748
Manufacturer #: QT1012-100
---
Details:
STERILE SODIUM CHLORIDE 0.9% FOR IRRIGATION , USP 100 mL
INDICATIONS: For moistening absorbent wound dressings and for moistening, debriding and cleaning acute and chronic dermal lesions, such as stage I-IV pressure ulcers, stasis ulcers, diabetic ulcers, foot ulcers, post-surgical wounds, first and second degree burns, cuts, abrasions and minor skin irritations and for device irrigation. Not for Injection.
WARNING: Not for Injection. No Antimicrobial or other substance has been added.
CAUTION: Federal law restricts this device to sale by or on the order of a licensed healthcare practitioner. Use as per their direction. Use only if solution is clear and seal is intact.