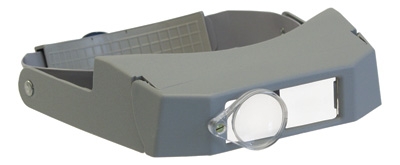 Binocular Loupe with Auxiliary Lens 4"
Overview: 14"; Working Distance, 4"; Working Distance with Auxiliary Lens, 4.25 X Power
Reorder #: 385941
Manufacturer #: 1204
---
Details:
Item 1204, 1205, & 1206• Binocular Loupe comes with auxiliary lens for   magnification• Auxiliary lens swings up and down• Ideal for work that requires varying degrees of   magnification• Lenses are shatter resistant – Optical quality acrylic  lenses• Main parts of binocular loupe are made of ABS   (Acrylonitrile Butadiene Styrene)• Made in USA






Item No.
Power with Auxiliary Lens
W.D. with Auxiliary Lens
Power w/o Auxiliary Lens
W.D. with Auxiliary Lens


1204
4.25X
4";
1.75X

See what our customers have to say:
I have been working with WorldWide Medical for over 10 years, their service is as good as anyone I have worked with in the industry.
- Bill P