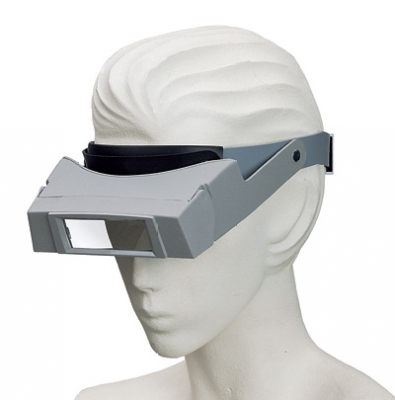 Standard Magnifying Binocular Loupe 4"
Overview: 4"; Working Distance, 3.5 X Power
Reorder #: 206232
Manufacturer #: 1203
---
Details:
Single lens, with no center post, increases viewing area for clear, comfortable, unobstructed vision. Shatter-resistant. Magnification brings smallest details up large and sharp. Convenient flip-up, flip-down feature for regular vision and magnification. Can be worn over regular or safety glasses. Lightweight: 4 and one half oz. Self locking, vinyl-lined, adjustable headband.