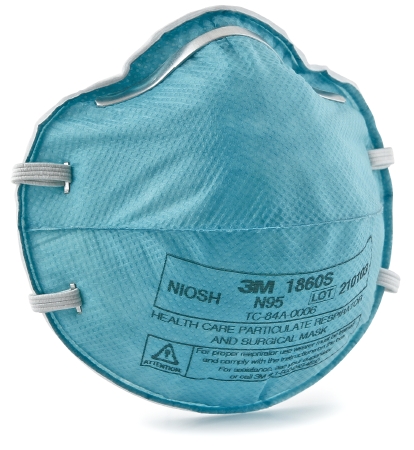 MASK RESPIRATOR PARTICULATE N95 REGULAR CUP STYLE TEAL
Overview: Packaging: 1 each, 20 each/box, 6 box/case.
Reorder #: 276445
---
Details:
HEALTH CARE Particulate Respirator and Surgical Mask: Regular size, Cone molded,Teal in color, Hypoallergenic. Fluid resistant to help reduce potential exposure of the wearer to the spray, spatter and aerosol of blood and body fluids. 99% Bacterial Filtration Efficiency (BFE) to help reduce patient contamination caused by exhaled microorganisms.Used in laser and electocautery surgery and helps with TB exposure control.