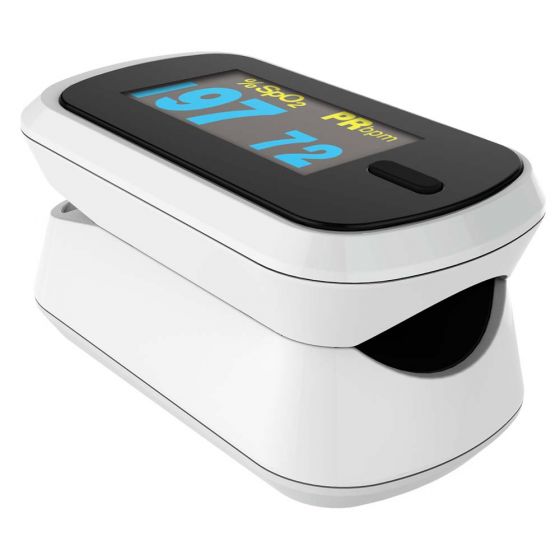 Fingertip Pulse Oximeter
Overview: Portable, battery operated fingertip pulse oximeter for convenient, real-time monitoring of blood oxygen levels and pulse rate.

The Globe Scientific Fingertip Pulse Oximeter provides a non-invasive, painless, quick and accurate measurement for patients' blood oxygen saturation (SpO2) and pulse rate (PR).

The Globe Fingertip Pulse Oximeter is highly accurate. It precisely measures oxygen saturation with ± 2% accuracy, and pulse rate with ± 2bpm accuracy. The battery operated device is lightweight yet durable, and portable enough to take anywhere. It is simple to use and easy to read. Patented multi-direction display & adjustable brightness settings provide clear feedback in any environment.

Reorder #: 216797
Manufacturer #: PLSOX
---
Details:
•High Accuracy
•4-Direction display
•7 Display modes
•FDA 510K approved
•Suitable for adult and pediatric use
•Dual-color OLED display
•Unstable or weak measurement signal prompt
•Real-time data feedback
•Low power consumption
•Battery status indicator
•Adjustable brightness settings
•Display mode and brightness setting memory recall
•Automatic power-off function
•Batteries and lanyard included
•Contemporary, sleek design