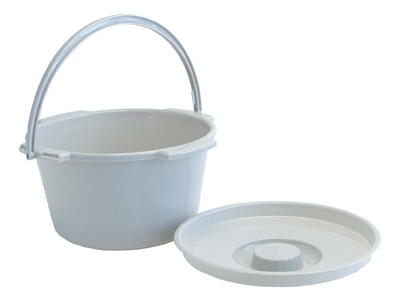 Lumex Reusable Plastic 7 qt Commode Pail, Autoclavable
Overview: 6/cse
Reorder #: 787060
Manufacturer #: 6690A
---
Details:
• Polypropylene plastic construction.
•  7 quart capacity.
•  Comes complete with handle and cover.
•  Fits most Lumex® and other leading manufacturers' commodes.
•  Designed to withstand autoclave temperatures up to 134¡C for 3 minutes
•  Designed to meet the requirements of HCPCS code: E0167.
•  Made in U.S.A.